Click on a flag above to translate this page from English :-)
Home . GPS . Download . Business . Partners . Contact . Family . AVL . Links . History . AsOnTV . Snoopy . Holiday
June and Robin's Tennis Holiday on Corfu in 2015
Updated 1900 Wednesday 30th September 2015 UK time.
Maybe more pictures and words later, as we speak directly to our new "tennis friends", including those below ...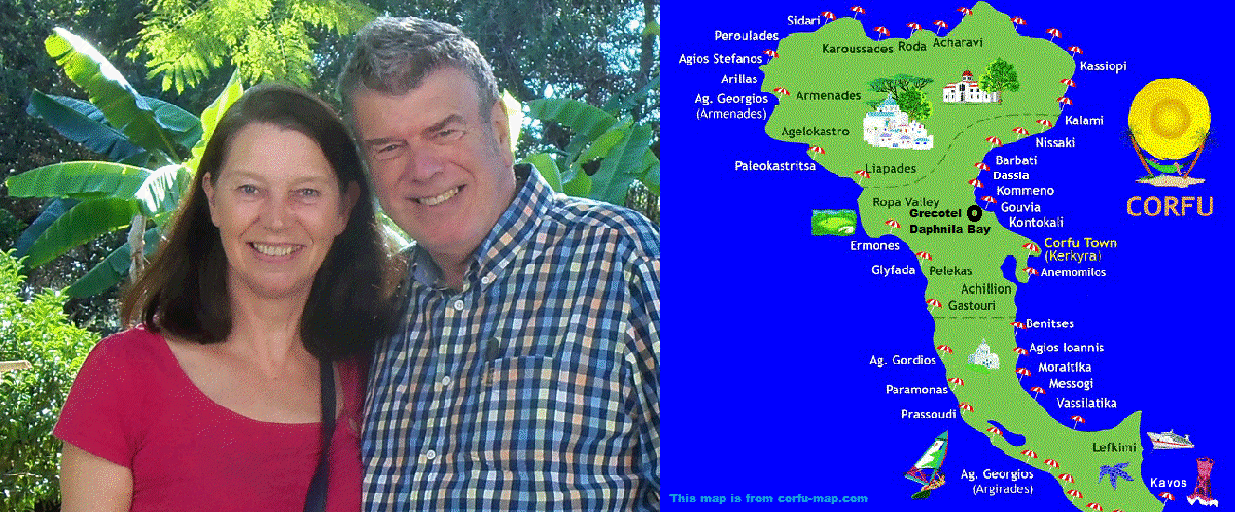 June loves tennis and booked this "activity" holiday on Corfu for tennis lessons: she took Robin along as a chaperone ...

... see what I mean ? That's Chris, Chris the star coach, June, and Sharon. Note the women's smiling faces :-)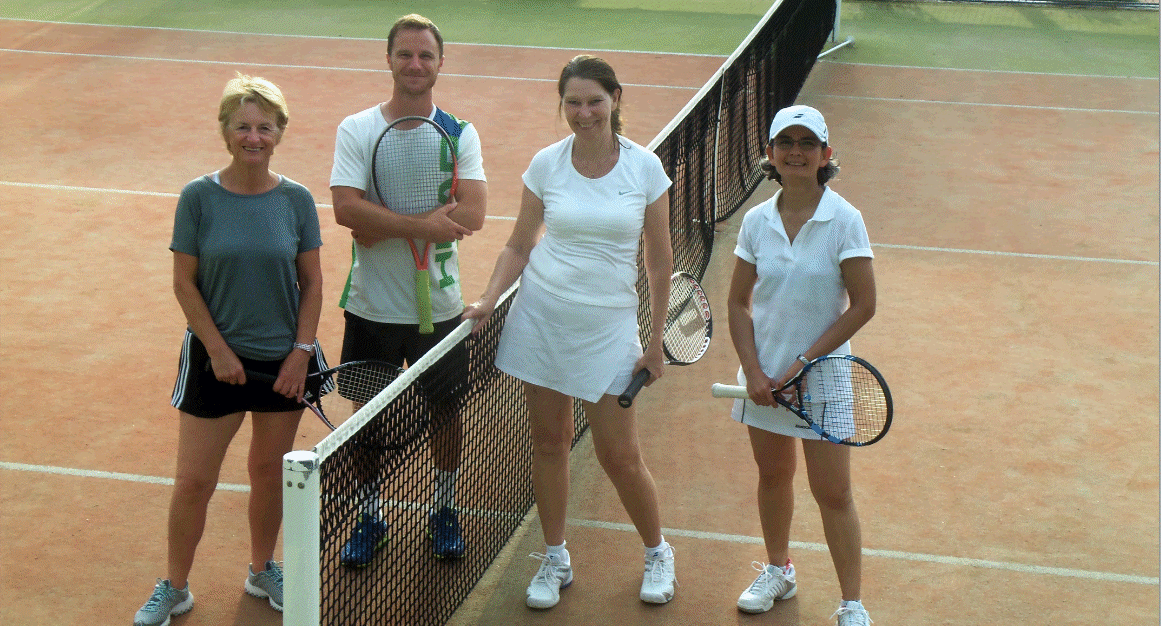 I can see Albania from here ! :-)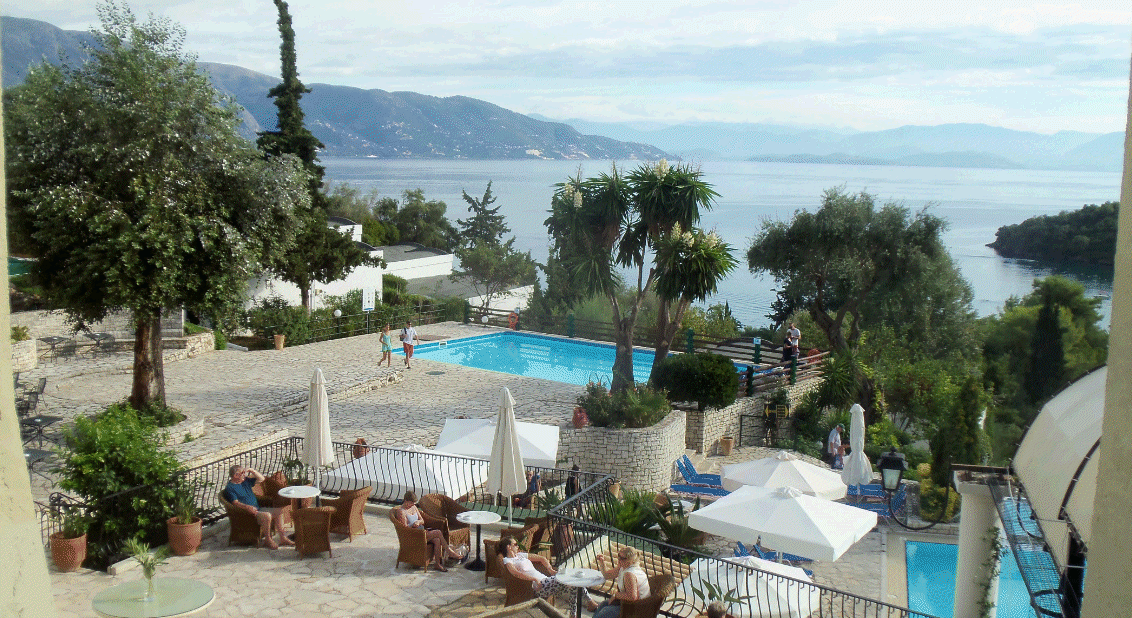 June, Roy, Alan, and Alison.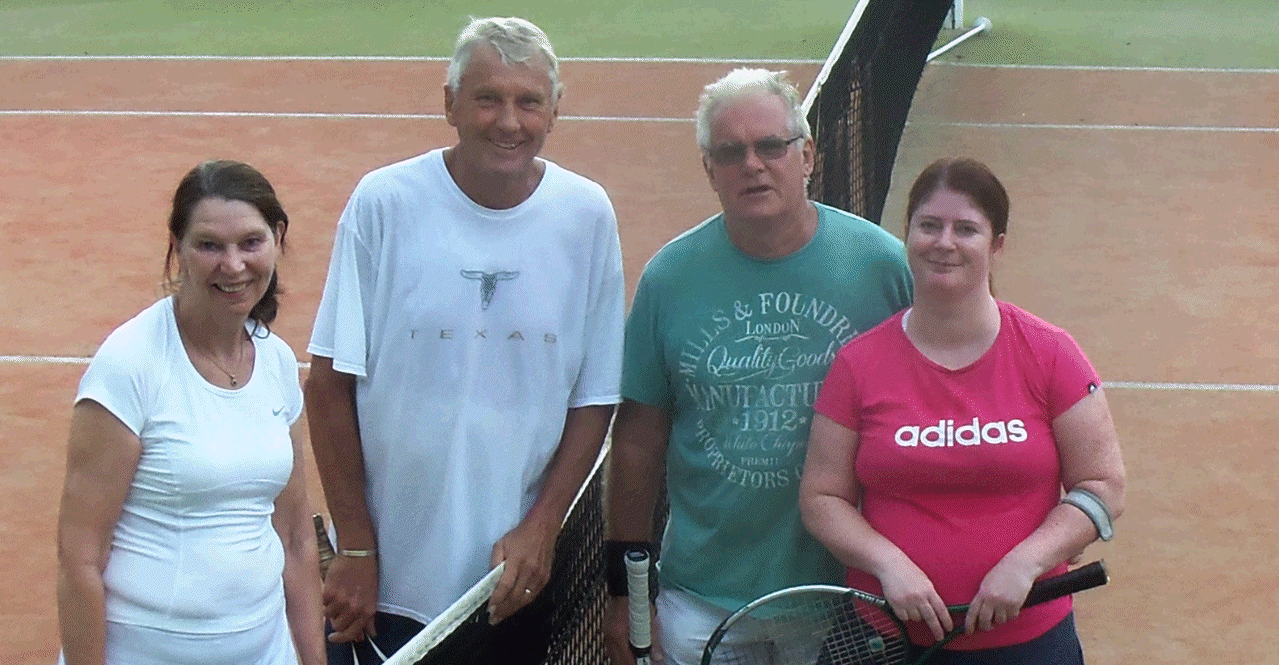 The wine flows ... Alison, Chris, Tracey, and Astrid ...

Robin and June got a hire car on "Tennis-Free" Wednesday, and that morning, we checked out Kassiopi and the north east of Corfu with Alison and Astrid.
Later on Wednesday, Robin and June spent time with Alex and his family in Arillas, on the north west coast. Alex is an old business friend.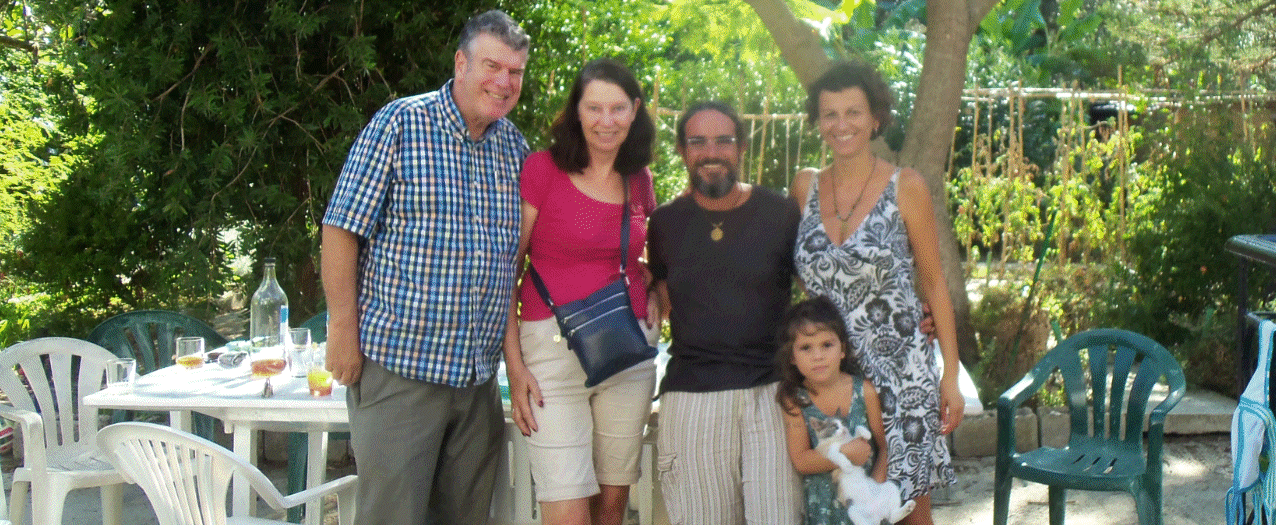 We took the bus into Kerkira (Corfu Town) and checked out the sites ...


Painting in our room of Corfu Town; Our dinner there - that's Brian sat beside Robin; Cross-dressing tennis coach during the exhibition match; A rainbow ! :-)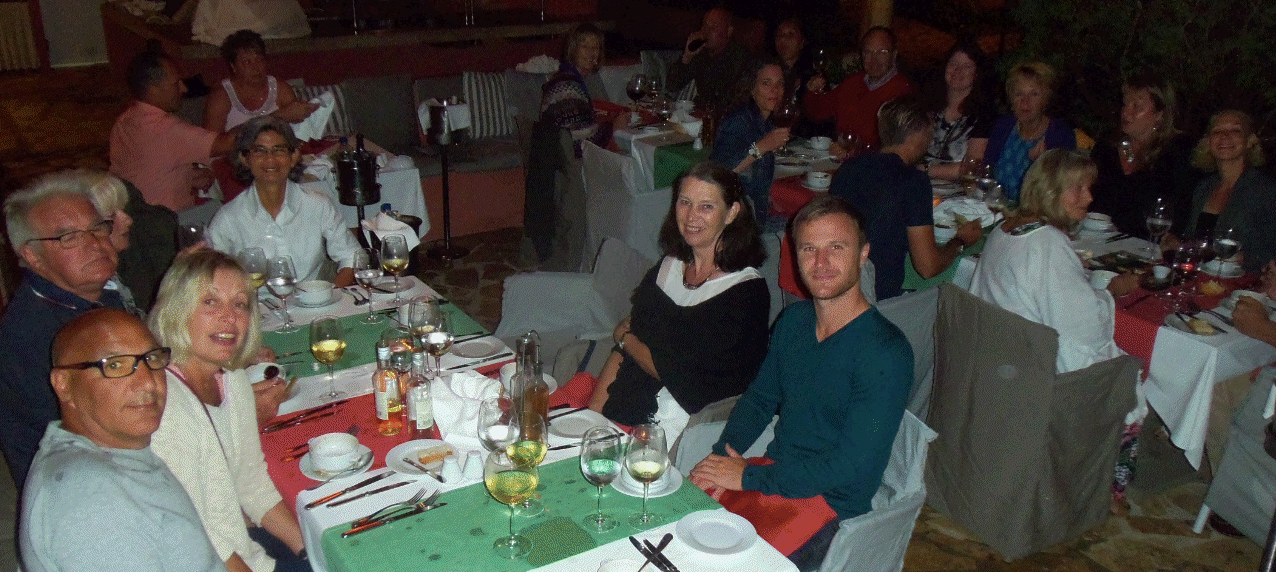 We all know it was a very difficult week for our tennis coaches: Chris, Josh, and Mat.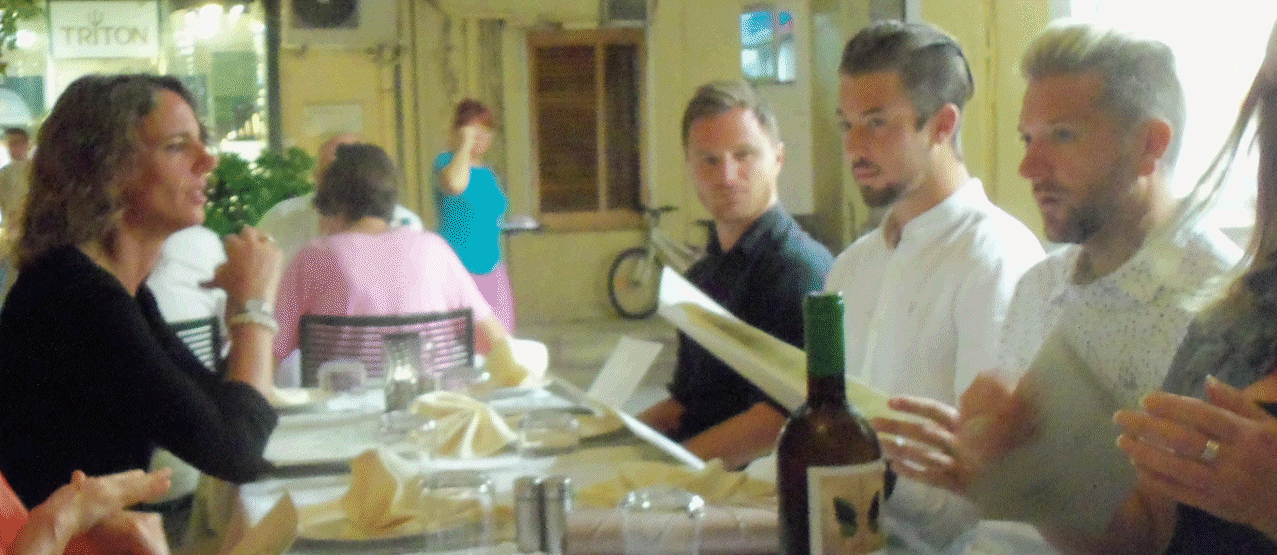 Love and Strength to Josh. Thank you all.
Robin Lovelock
robin@gpss.co.uk
(c)2015 Robin Lovelock.
Footnote from Robin on Sunday 27th September: we got home from Corfu a bit before 4am this morning. My priority, after we got some sleep, was to create this (draft) page then email our "tennis friends". I can quickly make changes, including corrections, deletions, or additions. I now know that Josh's tragic news is all over the UK national press, and can be found by searching on no more than "josh tennis corfu". This prompted me to add the copyright statement above, and to say that these pictures, and other better quality versions, are only for use by our "tennis friends" above. I'll say no more here, other than a link to my "Grumpy" page, which includes many topics, including my opinions on Facebook and The Press. But don't be discouraged: you will find some topics educational, and some may even amuse you. See Robin's Grumpy Old Man Page :-)
Click on the photo below to visit www.activeaway.com . June and Samantha enjoy their Active Away Tennis holidays, every year since. Active Away won BBC TV "Dragon's Den" ;-)