From Robin: How we remember Trevor ... some good memories and some bad ... for me they are all good. Scroll down to read the details of Trevor's last battle ...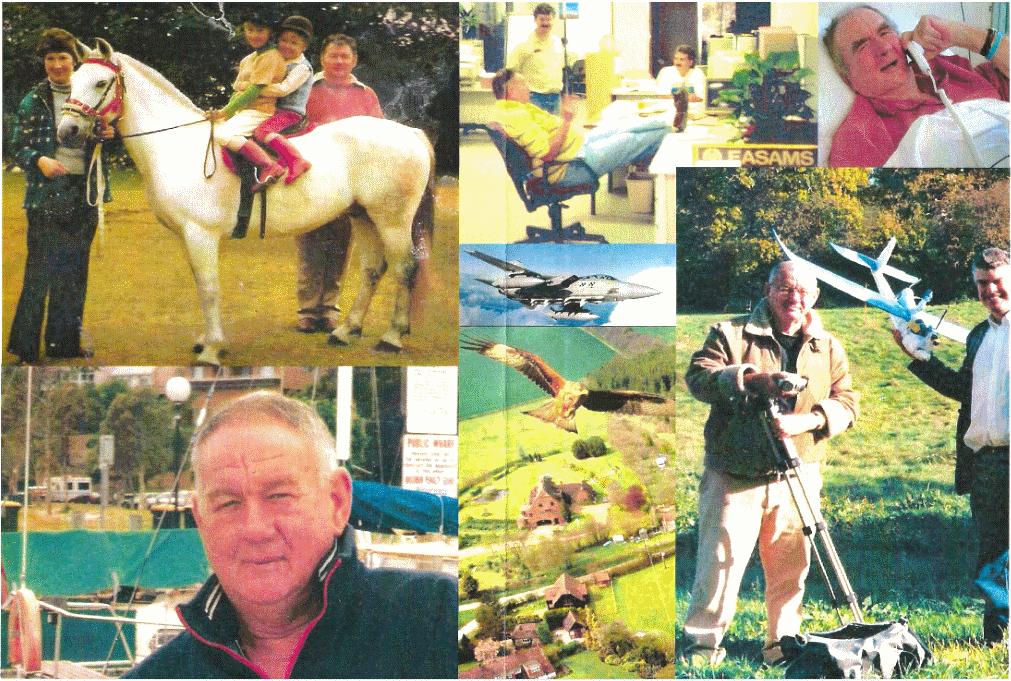 Trevor's fight for 100% NHS funded care ...
February 2010: Trevor passed away peacefully, in hospital, on 1st February 2010. These pages will be updated in due course.
September 2009: Trevor is where he wants to be: Larkland House in Berkshire, near to where he lived and worked all his life.
The slow NHS Appeal process continues, supported by solicitors, expected to reach Judicial Review in early 2010.
Meanwhile, Trevor exercises his legal right not to pay any of the care home fees: approx £56,000 since July 2007.
The dispute with Buckinghamshire County Council continues, with more information available for use when needed.
23rd January 2009: Trevor moved to Larkland House in Berkshire. The National Framework requires this be 100% NHS funded
until the NHS appeal process is completed. However, Buckinghamshire Council are still paying. We await clarification why.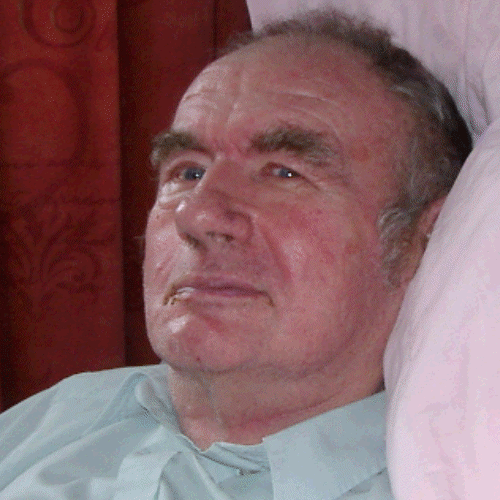 Court Actions ? See Robin's recent letter to Buckinghamshire Council .
Detailed events and the "paper trail" since 2006 is here
The Press can see "Trevor's Story" in his April 2008 Press Release.
Journalist may also wish to visit What the Media Report and Parliament.
below dates from April 2008 ...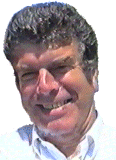 I set up this page, ready to make public on my charity site www.nhscare.info to support Trevor in his fight to obtain 100% NHS funding of his care, and to be moved to a better Nursing Home nearer to his friends and family.
Trevor had a massive stroke on 11th September 2006, and the doctors did not think he would survive. He surprised everyone, almost completely recovering his short term and long term memory, and his ability to communicate. He needs full time nursing care, remains in his bed, and only has the use of one hand. He does however "have all his marbles".
I was the person 'phoned on the day of his stroke, and was able to contact Trevor's close friends and distant family. The doctor's involved me at important stages such as the "life or death" decision not long after the stroke, regular checkups, and the more recent re-assessment for Continuing Care (100% NHS funding). My NHSCare.info charity work meant that I was well-placed to write the many letters to the NHS and Social Services that are in his case files and medical notes. Trevor's is the only case in which I have been so directly involved, other than that of my late mother.
In recent months Trevor has been actively involved in his fight, supported by a small circle of friends. At the time of writing this we are awaiting the "yes" or "no" result of the NHS re-assessment. It seems this is being delayed by Social Services. Trevor has been asking us to "go to the press" for months, but we have always said "not yet". Now is the time to take the next steps: making Trevor's story public and taking his case through the law courts. If you think you can help, please contact me.
Robin Lovelock, Editor of www.nhscare.info 25th April 2008.
22 Armitage Court, Sunninghill, Ascot Berks SL5 9TA. Tel 01344 620775. Email: robin@nhscare.info